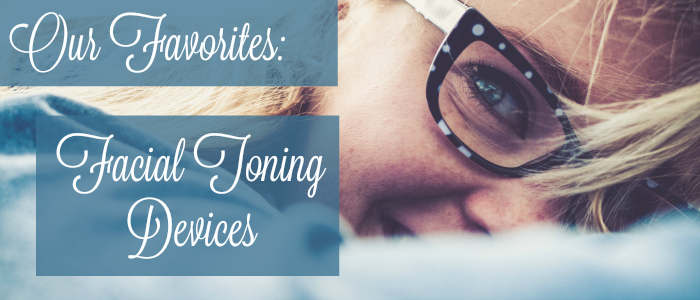 After I hit 40, those dreaded wrinkles and fine lines started showing up. I swear it was my 40th birthday when I looked into the mirror and noticed my first set of wrinkles.  Maybe I hadn't noticed until then. Either way, I didn't feel 40 and wasn't ready to look it either!
So Joan and I decided to try out a few different facial toner machines to help diminish our fine lines.  I've tried what seems like ever cream on the market without much success, but was pleasantly surprised by my results once I got into testing these toning devices.   And I thought I'd write my facial toner machine reviews for you all about the benefits of microcurrent facial toning after having heard all about her results.
What is a facial toner machine?
There are dozens of facial toning machines or devices currently on the market. It can be difficult to determine which one is right for you, but we have summed up our favorites on this page according to the top rated reviews on Amazon.
How Does the Facial Toner Work?
Just like any other muscle in your body, the facial muscles need to be exercised but many people are completely unaware of this and do not take care to exercise these muscles. This is essential for any product that claims to offer anti-aging solutions.
Face toner machines are generally constructed with two gel pads which are medical-grade. When you place this device on your face, the signals from the machine extend to the underlying nerves that are in control of the muscles in your face.
The microcurrent toning device pulses reach out to he muscles that surround the mouth, lips, cheeks, nose and eyes. It stimulates all of these nerves gently and feels like someone is massaging your face. This is why this technology is very common in medical offices and in spa facilities. This process is known as microcurrent facial toning. The device is completely safe and is FDA Cleared.
1)

Skin Care Experts Deluxe Microcurrent Face Lift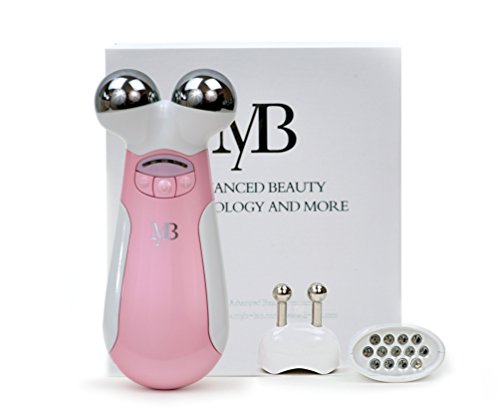 This deluxe version of the microcurrent facial toner is designed differently with three extra attachments.

The new model is slimmer and has two large facial probes that you will use for between 15 to 20 minutes each day.

This device is cordless and runs on rechargeable batteries   The microcurrent technology helps to re-stiumlate skin cells and restore the skin tone and facial muscles to a youthful state, also helping to reduce pores and acne scarring.
>>Click Here to Learn More About the Deluxe Skin Care Experts Microcurrent Facial Toner on Amazon.Com
2) NuFACE Facial Trainer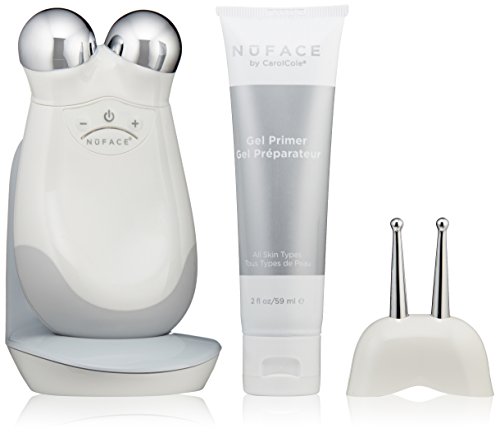 T

his is one of the most luxurious facial toner machines on the market and is specifically designed to "train" your face.

This microcurrent treatment helps to stimulate facial muscles to improve the contour of the face, reduce wrinkles and improve the skin tone with only 5 minutes of use each day.

It includes a special attachment for the lip and eye and all included attachments and devices are FDA-cleared.

Also included a 5 ounce bottle of gel primer to use as preparation for the skin prior to using the trainer and a serum for after-toning.
>>Click here to view more reviews for NuFACE on Amazon
3)

SteamSun Bio Microcurrent Face Lift
This device uses both resistance and massaging vibrating movements to help tighten the facial muscles.

However, it is much more complicated to use than the versions above.  It does include an instruction manual and all the tools you need.  I prefer the first two versions because they are much more user friendly.

This face lift machine targets six different areas of the face helping to tighten lines in the forehead, a loose chin or neck and eyelids that are baggy.

 The vibration helps to recirculate blood flow back to your skin to improve your complexion.

>>Click here to read reviews and pricing for the SteamSun Bio Microcurrent Face Lift on Amazon
How long before I see results?
Results vary depending on person to person and also depending on which device you use. For most devices, you will use the face toning machine from between 5- 0 minutes a day. There are various intensity levels depending on the device that you use but you should start out at a low intensity until you can work your way up to a higher level.
Users that have experienced the best results used the device for:
20 minutes a day, 5 days a week over a period of 12 weeks
After this time has passed, you can begin a maintenance program to maintain your results and continue twice a week for twenty minute sessions.
Is there anything else that I should know about Microcurrent Facial Toners?
If you suffer from any of the following health concerns, it is advised that you do not use this microcurrent facial toning system:
Heart problems

Diabetes (if you are required to inject insulin)

Cancer
The only other issue is that you are only able to purchase the Facial Toner online. If you want more information about this incredible spa-quality product, view more reviews at the links above!